Connect Smartphones to TETRA
The TETRA landscape of today has extremely limited functionality when compared to contemporary Mobile Enterprise Solutions. Crystal TETRA Mobility effectively bridges the gap between the two worlds by providing efficient tools for Order management, Customizable Workflows, Map Services, Mobile/Central Dispatching, Digital Documents, Digital Blueprints, Messaging, Photos ,Videos and Multimedia, Alarm Functionality and a Generic Integration Interface for interfacing with any backend system.
By leveraging the high speed 3G/LTE network for transferring large volumes of data (encrypted and compressed), and the reliability of TETRA to transfer sensitive prioritized low volume data; Crystal TETRA Mobility is the natural choice for any organization looking to increase efficiency, task fulfillment and responsiveness.
Due to the hybrid nature of Crystal TETRA Mobility the functionality is available on a wide range of mobile devices, from user friendly iPhones/iPads to ruggedized Android and Windows Mobile. We have developed a straightforward, user friendly and unified product that can be utilized for the coordination of everything from firefighting vehicles to search and rescue parties. The product is standalone but can be integrated with existing backend systems in order to fully support your business processes.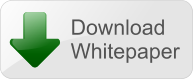 Product Sheets
The product sheets are only available in swedish at the moment.